Featured Case Study
Showcased AV Integration and Design Project
Arlen Specter US Squash Center-
IMS Technology Services, Inc.
Philadelphia, PA
by IMS Technology Services
UCLA Athletics:
Spring Practice MultiCam Live Stream
Los Angeles, CA
by Key Code Media
Products
High Performance Multi-Channel Video Encoding, Decoding, Streaming and Transcoding for Live Video (version v1.12)
BRIDGE LIVE
BRIDGE LIVE is a turnkey solution built for critical streaming applications with high performance 12G-SDI video encoding/decoding, stream-based transcoding, flexible I/O, comprehensive metadata support, closed caption support and all within a compact 1RU.
Videos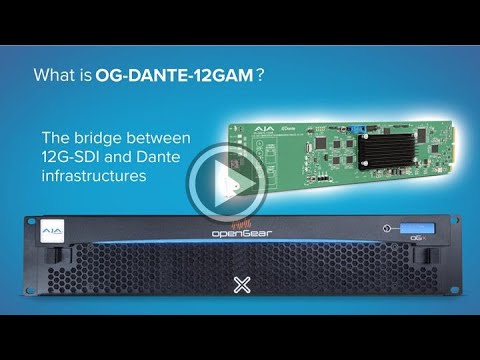 OG-DANTE-12GAM openGear Card
AV-iQ Top 25 Index Ranked Monthly by Number of Page Views
Top Manufacturers
Crestron Electronics, Inc.
Pro Video Instruments LLC
Meyer Sound Laboratories, Inc.
Sony Professional Solutions of America
Bosch Conferencing and Public Address Systems
Sound Control Technologies
Top Resellers
Smiley's Audio Visual, Inc.
Advanced Sound & Communication
Duplicom Presentation Systems
Request more information from a dealer near you
Request more information from a dealer near you